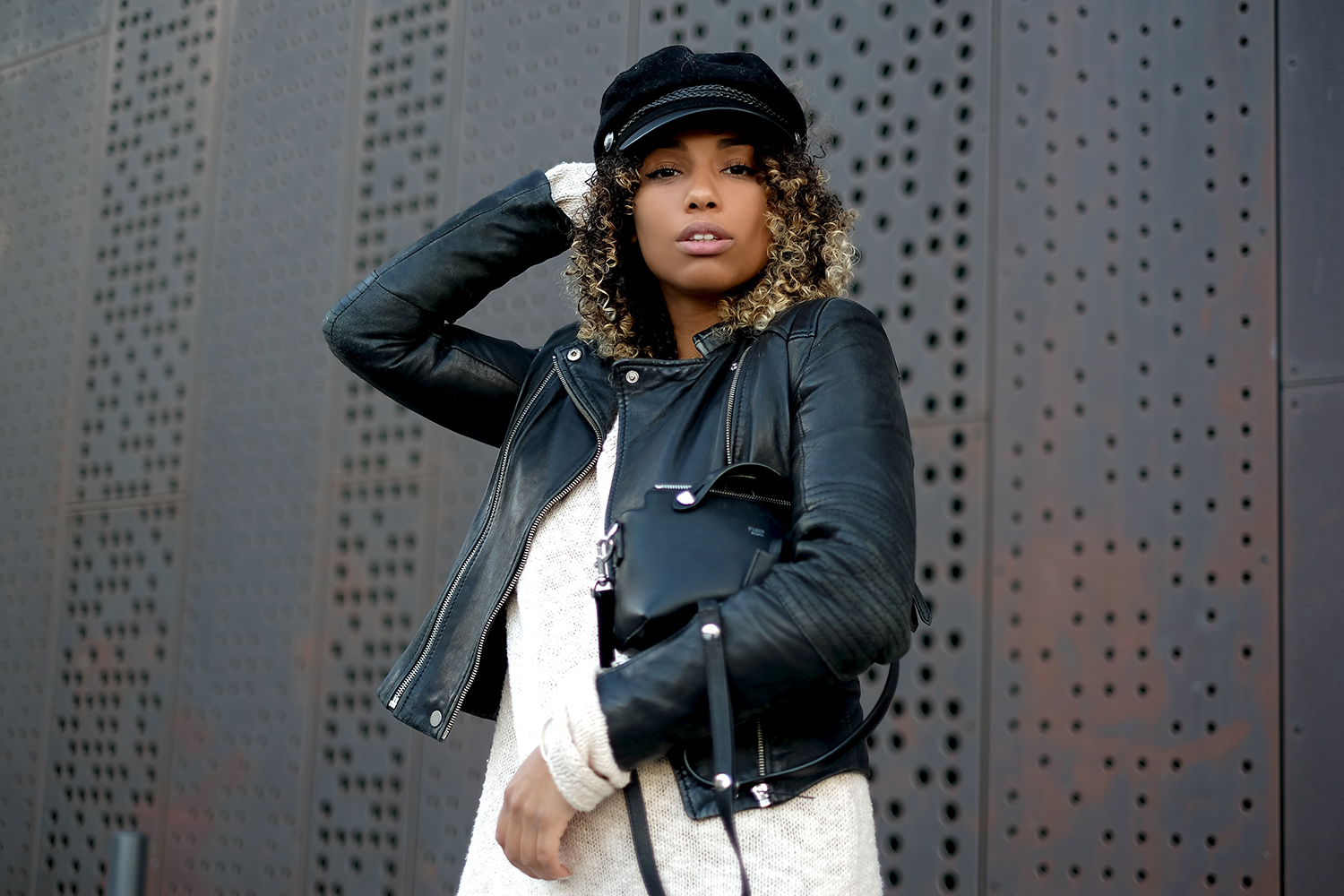 D
er Kopf ist voll, die Bachelorarbeit verlangt meine volle Konzentration und der Relaunch im Januar hält mich auf Trapp. Momentan stehe ich ständig unter Druck und habe das Gefühl ich brauche ein besser strukturierten Ablauf.  Doch nicht nur das, ich brauche Luft zum Atmen und alles in Oversize Version – let's do it casual.
Alles was ich möchte ist morgens in einen riesigen Sweater aus der Männerabteilung schlüpfen und ihn den ganzen Tag nicht mehr ausziehen. Kennt ihr diese Teile? Man fühlt sich einfach wohl und sieht trotzdem toll aus? Mein beider Großstrickpullover aus diesem Look, ist momentan mein liebster Begleiter. Er ist einfach, schlicht und passt wirklich zu allem. Genau das Richtige um mir nicht auch noch Gedanken um den Look zu machen.
Denn meine Gedanken kreisen sich um den Relaunch um Januar und meine Bachelorarbeit – keine Zeit für einen Highfashion Moment in der Bibliothek. Aber auch diese Zeiten im Leben soll es geben. Nur eins fehlt noch, eine bessere Struktur. Um alle unter einen Hut zubekommen, richte ich mir den Tag nun in Zonen ein. Zone 1 9-13 Bachelorarbeit, dann eine schöne Mittagspause um den Kopf frei zubekommen und anschließend von 14- 18 Uhr Zone 2 – Blogarbeit. In Zone 3 kann ich ab 19 Uhr frei entscheiden, ob Freunde, Netflix oder doch noch Überstunden… hört sich doch eigentlich ganz gut an oder?
Love. curls.
---
---
ENG// The head is full of college stuff and my full concentration demands on the relaunch in January . At the moment I'm constantly under pressure and I have the feeling that I need a better structured process. But not only that, I need air to breathe and everything in oversize version – let's do it casual.
All I want is to slip into a huge sweater from the men's section in the morning and don't take it off all day long. Do you know these garments? You just feel good and still look great? My big knit sweater from this look is currently my favorite companion. He is simple, clean and really awesome with everything.
Because my thoughts revolve around the relaunch around January and my bachelor thesis – no time for a high-fashion moment in the library. But these times in life should be there. Only one thing is missing a better structure. In order to get everything under control I now set the day into zones. Zone 1 from 9am-1pm Bachelor Thesis, then a nice lunch break to clear your head and then from 2 pm to 6 pm Zone 2 – blog work. In Zone 3, I can freely decide from 19 clock, whether friends, Netflix or even overtime … but actually sounds quite good or?
Love. curls.
oversize sweater – Yarn || similar here
leather jacket – Zara || similar here
tight – Falke || here
boots – asos || similar here
bag – Fendi || here
hat – H&M || here