Wir wollen glitzern, funkeln und traumhaft schön all die bösen Geister für das nächste Jahr vertreiben – new years eve make up in sparkling rose.
Normalerweise würde ich den Abend wohl in einem eleganten, schwarzen Kleid und verruchten Smoking Eyes verbringen, doch dieses Jahr ist alles anders! Ich tausche die kalten Temperaturen gegen 32 Grad und feiere in Singapur am Strand ins neue Jahr.
Darf es dann nicht einfach mal ein wenig mehr Farbe sein? Auf jeden Fall! Wenn ich es mir recht überlege, sollten wir wohl ofter aus unseren Gewohnheiten ausbrechen und einfach mal etwas Neues ausprobieren.
Deshalb steht mein Silvester dieses Jahr im Zeichnen der Farbe Rose – ich werde einen All Over Rose Look tragen und habe mir dazu eine tolle Make-up Inspiration für Euch einfallen lassen.
Um an diesem besonderen Abend ebenso schön funkeln zu können, wie die schönsten Raketen, habe ich dem KIKO Store Bremen im Weserpark einen kleinen Besuch abgestattet.
Fünf Produkte und ich hatte im Handumdrehen einen Hauch von Rose mit dem nötigen Wow-Effekt. Was meint Ihr? Funkeln wir zusammen in das Jahr 2017?
---
---
ENG// We want to sparkle, twinkle and blow away all the evil spirits for the next year – New Years Eve make up in sparkling rose.
Normally I would probably spend the evening in an elegant black dress and with smoking eyes, but this year is different! I change the cold temperatures in Germany to 32 degrees in Singapore and celebrate new year's eve on the beach.
But can't it be a little more colorfully? Definitely! If I think it right we should probably break out of our habits more often and simply try something new.
So that's why my New Year's Eve is all about the color Rose this year – I'm going to wear an all over rose look and I've come up with a great make-up inspiration for you.
To be able to sparkle as beautifully as the most beautiful rockets on this particular evening I visited the KIKO Store Bremen in the Weserpark.
Five products and in a turn I had a touch of rose with the necessary wow effect. What do you all mean? Will we sparkle into the year 2017?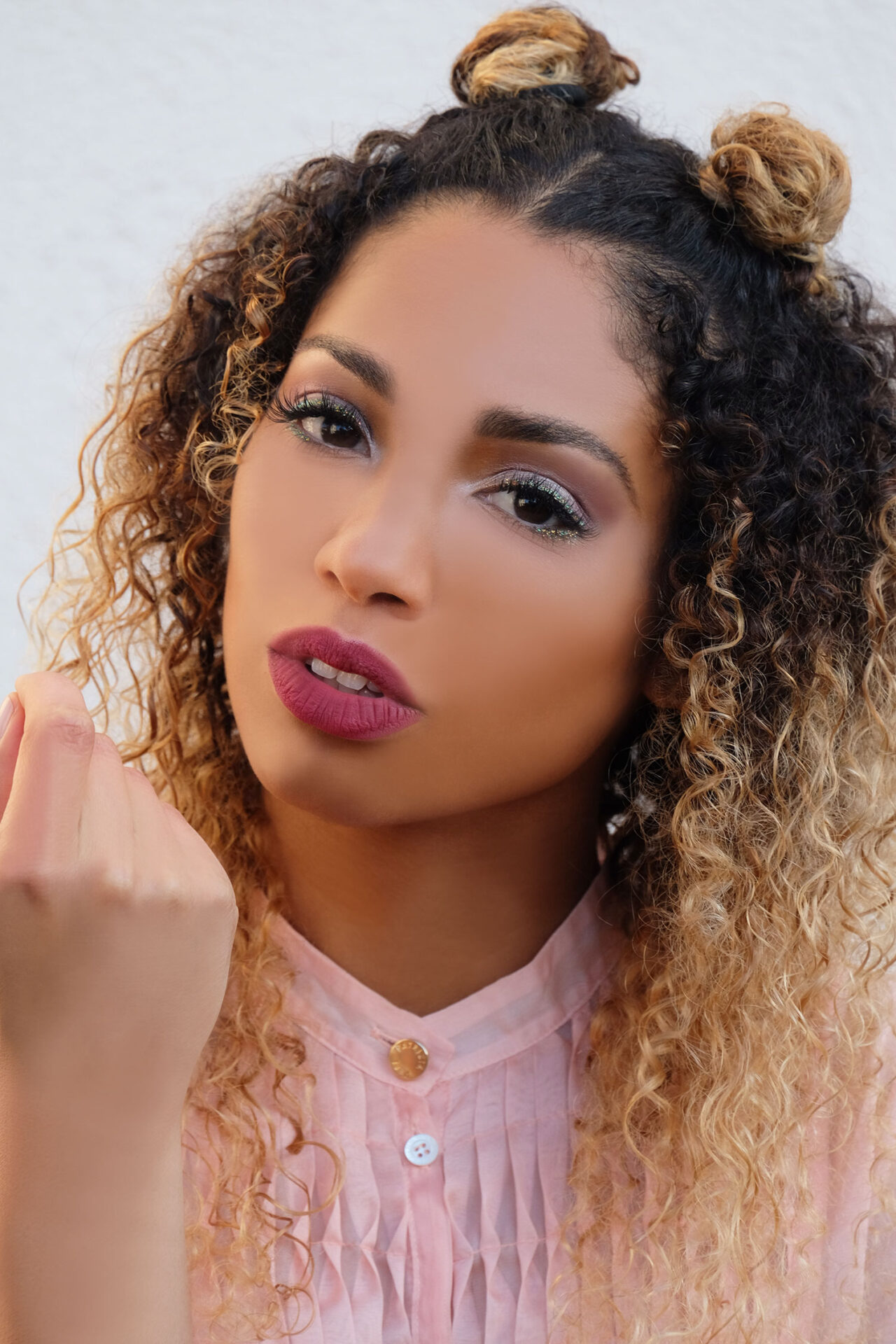 Die Basis meines Augen Make-ups ist der Sparkling Trail Eye Shadow 01 – er ist dezent und doch aufregend. Das äußere Augenlied ist mit der Reckless Spirt Eyeshadow Palette abgerundet, um dem Auge mehr Tiefe zu geben. Der funkelnde Lidstrich ist eine Kombination aus dem Long Lasting Eyeliner 04 mit einem satten Pflaumenton und dem Glitter Eyeliner 01 – zusammen sind sie der perfekte Ausgleich für den dezenten Lidschatten.
Ein weiteres Highlight ist wohl der Eyebrow Designer Gel Mascara – wer schon immer einmal Augenbrauen ala Cara im Wet Look haben wollte, sollte ihn unbedingt ausprobieren. Kombiniert mit dem pflaumenfarbenden New Unlimited Stylo Lipstick 19 ist das New Years Eve Make Up perfekt und ich kann funkelnd in neue Jahr tanzen. Cheers auf 2017!
Love, curls
---
---
ENG// The basis of my eye make-up is the Sparkling Trail Eye Shadow 01 – it's discreet yet exciting. The outer eye is rounded with the Reckless Spirt Eyeshadow Palette to give the eye more depth. The glittering eyeliner is a combination of the Long Lasting Eyeliner 04 with a rich plum tone and the Glitter Eyeliner 01 – together they are the perfect companion for the discreet eyeshadow.
Another highlight is probably the Eyebrow Designer Gel Mascara – who always wanted to have eyebrows ala Cara in the wet look should try it. Combined with the plum-colored New Unlimited Stylo Lipstick 19, the New Years Eve Make Up is perfect and I can dance sparklingly into new year. Cheers on 2017!
Love, curls